Our next Parent Night will be on May 16th. Put it on your calendars now; it's going to be great!

All AVID students who have NOT yet paid for your t-shirts -- don't forget to do so! You can wear them each and every Friday in lieu of your uniform shirt.

Thanks to all who attended our Parent Night on January 17th! We had a great time, and we hope you did too.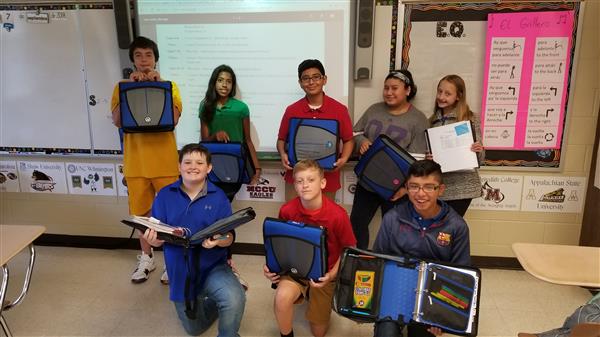 Hello Parents, Students and Friends! Welcome to the AMS

A

V

I

D

Webpage!

Name: Diana Vargas, AVID Site Team
Email Address: vargasd@pitt.k12.nc.us

---

F.A.Q.

What is AVID?

AVID is an international program designed to support students by preparing them for college and success in a global society.

How can I get into AVID?

AMS students can apply for AVID each year. We typically accept between 15-20 students into our AVID program per grade level. Please see Ms. Eastwood (eastwoa@pitt.k12.nc.us) if you would like more information on applying for our AVID program.

When is AVID?

At AMS, our AVID class meets during our intervention period which is from 7:50-8:30 daily. It is an all year class.

Who teaches AVID?

Our AVID teachers are Ms. Vargas (8th grade / 7th grade) and Mrs. Whitehurst (6th grade). The other members of our AVID site team

are Ms. Eastwood, Ms. Myers, Ms. Leavelle and Dr. Theus.

If you have any additional questions about AVID, please contact our Site Team Coordinator, Ms. Eastwood (eastwoa@pitt.k12.ns.us), or any members of our AVID site team. We look forward to hearing from you!