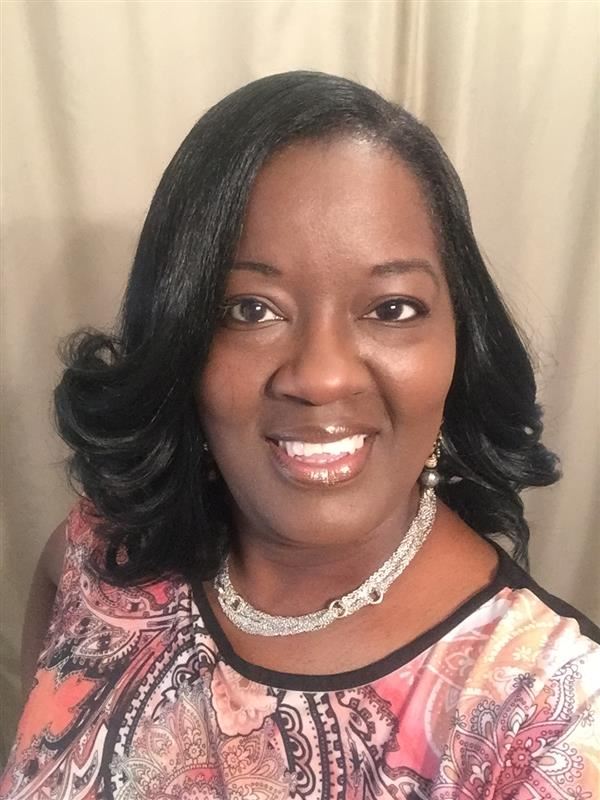 Phone:
Email:
Degrees and Certifications:
BS Mathematics M.Ed. Curriculum and Instruction in Technology Master of School Administration
Gwendolyn Barnes

Ms. Barnes has been in education for 18 years. She earned her B.S. degree in Mathematics from Elizabeth City State University in 1992 but began her career in education in 1998. She started as a lateral entry math teacher at Elm City Middle School in Wilson County, NC where she taught 6th grade math for 3 years. In 2001, she transferred to Charles H. Darden Middle where she taught 7th grade math. With 87% of her students on grade level, Mrs. Barnes soon became well known for her ability to grow students academically in their knowledge and understanding of mathematics through the use of technological practices. Over the next six years, Mrs. Barnes served in different capacities and began sharpening her leadership skills. She served as 7th grade level chair (3 years), actively worked as part of the School Leadership Team (6 years), served as the lead advisor for the Educational Talent Search Program (3 years) and started and chaired the after school program. Near the end of her middle school tenure at Darden, she was asked to take on the position of Math/Science Curriculum Facilitator. Under her leadership, the middle school's math scores increased by an average 20% at each grade level, 6th through 8th. While working as the Math/Science Curriculum Facilitator she earned a M.Ed Degree in Curriculum & Instruction in Technology. Eager to learn more and experience more, Mrs. Barnes transferred to her alma mater, James B Hunt High School in 2009 where she taught Algebra I, Geometry and Statistics and learned all about high school practices. Still wanting to get more from her own education and learning, she saw an opportunity to teach in the early college high school environment and accepted a position at Edgecombe Early College High School in 2012. This experience catapulted her skills as she was offered and accepted a district level position as the Early College Program Coordinator for Washington County Schools in 2013. At the start of this program in 2013, there were 8 students. By the end of the 2015 school year the program grew to 32 students. Student SAT scores increased by 50 to 100 points and in June twelve seniors from the program graduated from their respective high schools with a minimum of 6 to 12 college credits. In December 2015, Mrs. Barnes completed a Master of School Administration Degree from Elizabeth City State University. Mrs. Barnes' last assignment was as the Principal of Heritage Collegiate Leadership Academy, a charter school in Bertie County, NC.

I look forward to working with Pitt County Schools and Ayden Middle School, to provide instructional coaching support that will assist AMS teachers, students, and staff in becoming a globally competitive school.

GO KNIGHTS!!