Congratulations to Mrs. Suzanne Handley. She was awarded a grant provided by James Patterson and given through Scholastic Books. 5,000 teachers were selected across the country out of over 100,000 entries. She was given $500 and 500 bonus points to purchase books for her classroom! Way to go Mrs. Handley!
Operation Santa Claus
Thank you to all that donated to Operation Santa Claus. Because of your generosity not only did you make a child's Christmas brighter but you also contributed to Chicod School receiving the trophy for having the most donations.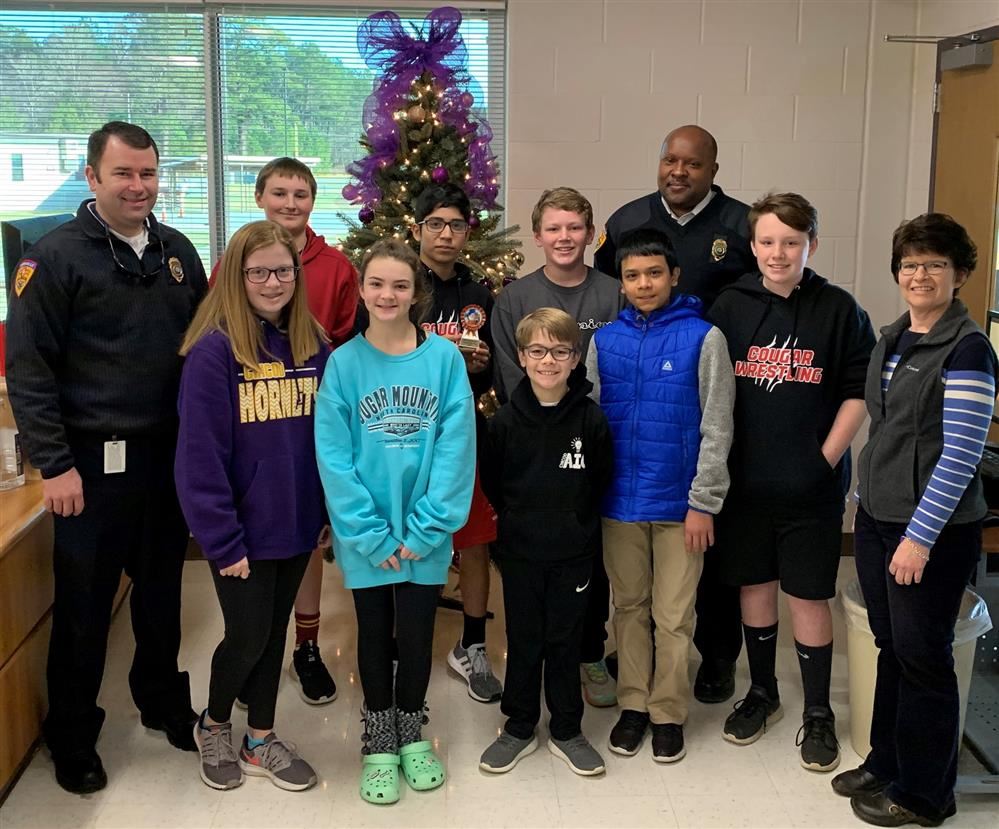 PCS Christmas Card Winner
Congratulations to one of PCS holiday card winners: Sophia Elks. Lots of PCS talent, creativity and holiday cheer will be shared throughout the state as a result.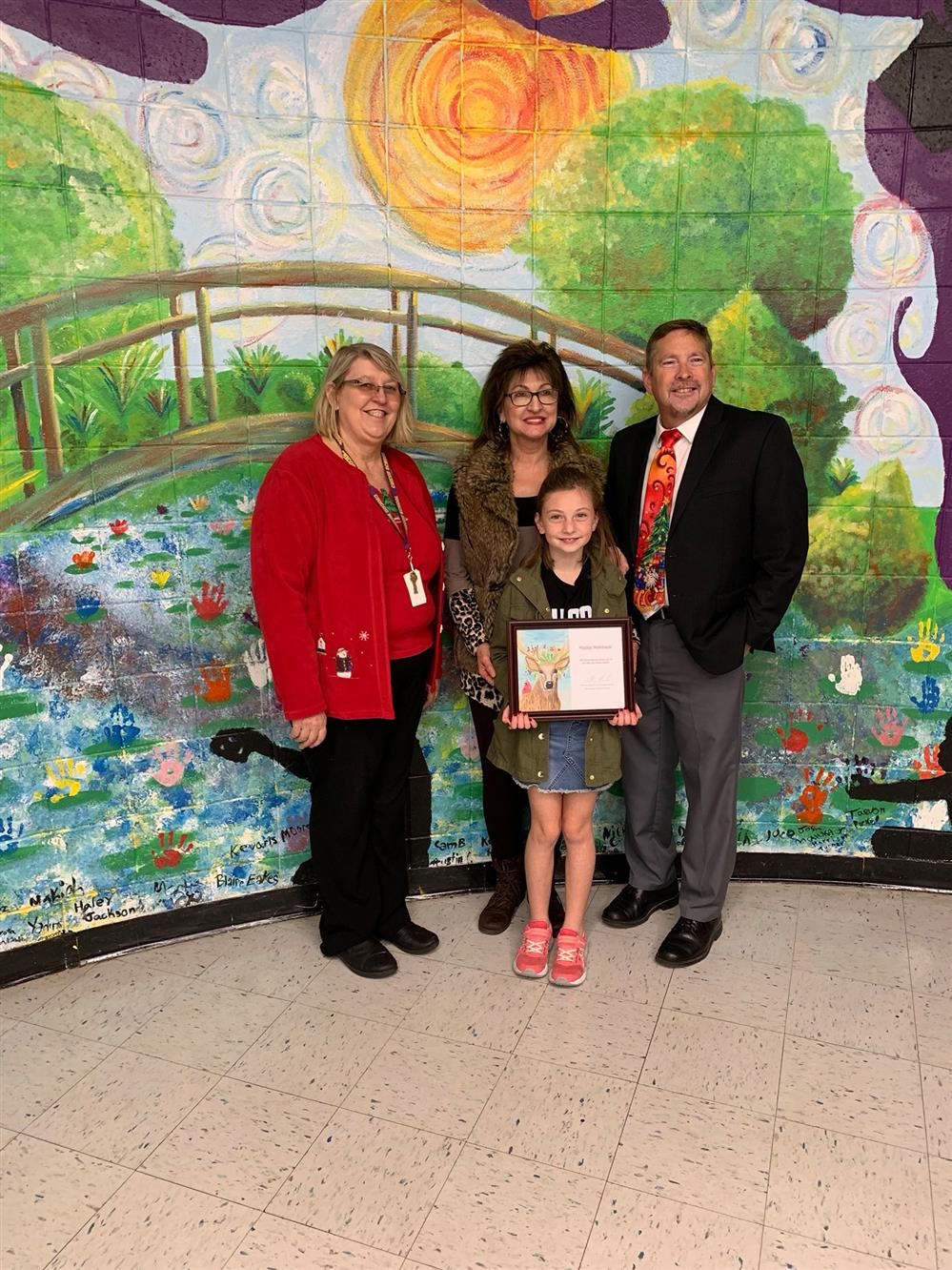 Holiday Concert
Emerald City Big Band and a few of our own talented Chicod staff! What a great concert for our students and staff! Thank You!
Classified Staff of the Year
Congratulations to our classified staff of the year for Chicod! Mrs. Hardee is Teacher Assistant of the year, Mr. Tim is Custodian of the year and Mrs. Heath is Office employee of the year for Chicod.
NC Honors Chorus
Congratulations to these Hornets! Adam R. and Raelyn J. performed in the NC Honors Chorus at the NC Music Educators Convention in Winston-Salem. We are so proud of your dedication and high level of musicianship!
Teacher of the Year
Congratulations to Mrs. Beth Hegwar for being selected as Chicod's Teacher of the Year! Thank you for all you do to inspire our students at Chicod School!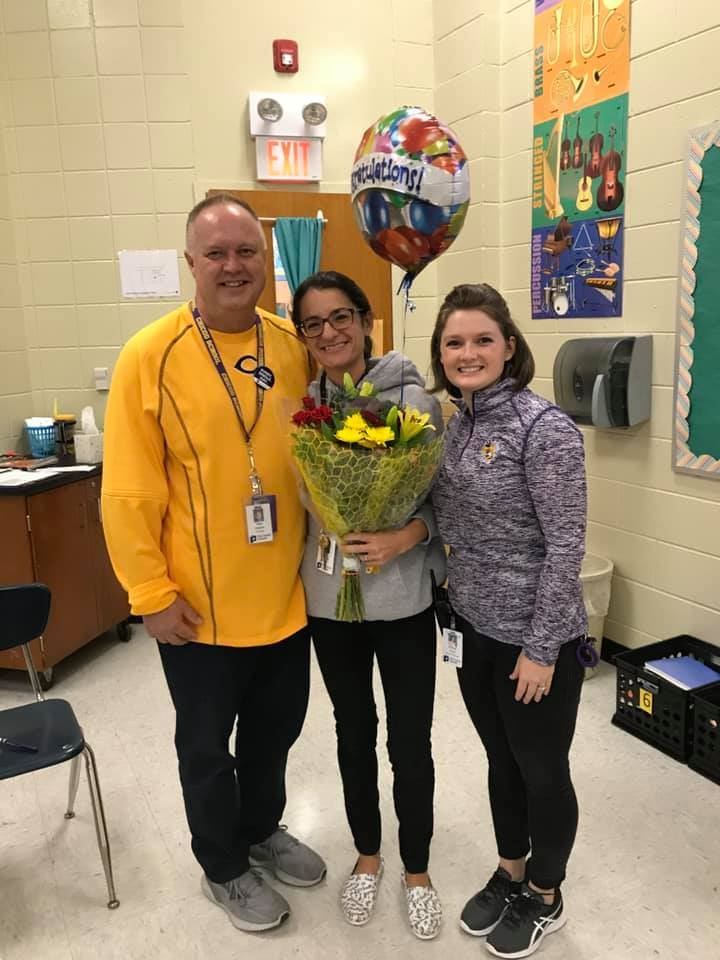 8th grade Accelerated Reader All-Stars (1st 9 Weeks)
Kindergarten Letterland Fun
2019 Fall Festival
Thank you ALL for making our Fall Festival successful this year! A lot of planning and numerous volunteers make events like this happen! Without you we couldn't do this! Lots of fun, games, food, awesome costumes, face and pumpkin painting, and a wonderful school community! Thanks to everyone that came out and joined us!
Fire Safety Photo Contest
Congratulations to these Chicod artists on winning the Fire Safety Poster contest. The awards ceremony is on Tuesday, Oct 29th at 5:30 at Fire station #6 at 3375 E. 10th Street.

1st Grade Casey S., 2nd Grade: Mia R., 3rd Grade: CeCe M. and 7th Grade: Liam W. Good job artists!
2019 Homecoming Pep Rally
Youth Arts Festival Poster Contest
Chicod artists did again. We had 3 winners of Youth Arts Festival poster contest. Cohen F. (scuba diver), Bella T. (catching the rainbow fish) both 1st grade and Noah R. (sea horse) in Kindergarten. Good job students! We are so proud!
Southern STAR
Congratulations to Chicod's very own, Mrs. Kim Guy, for receiving the WNCT 9 On Your Side and Southern Bank, Southern STAR Award for making our community a brighter place. Way to go Mrs. Guy!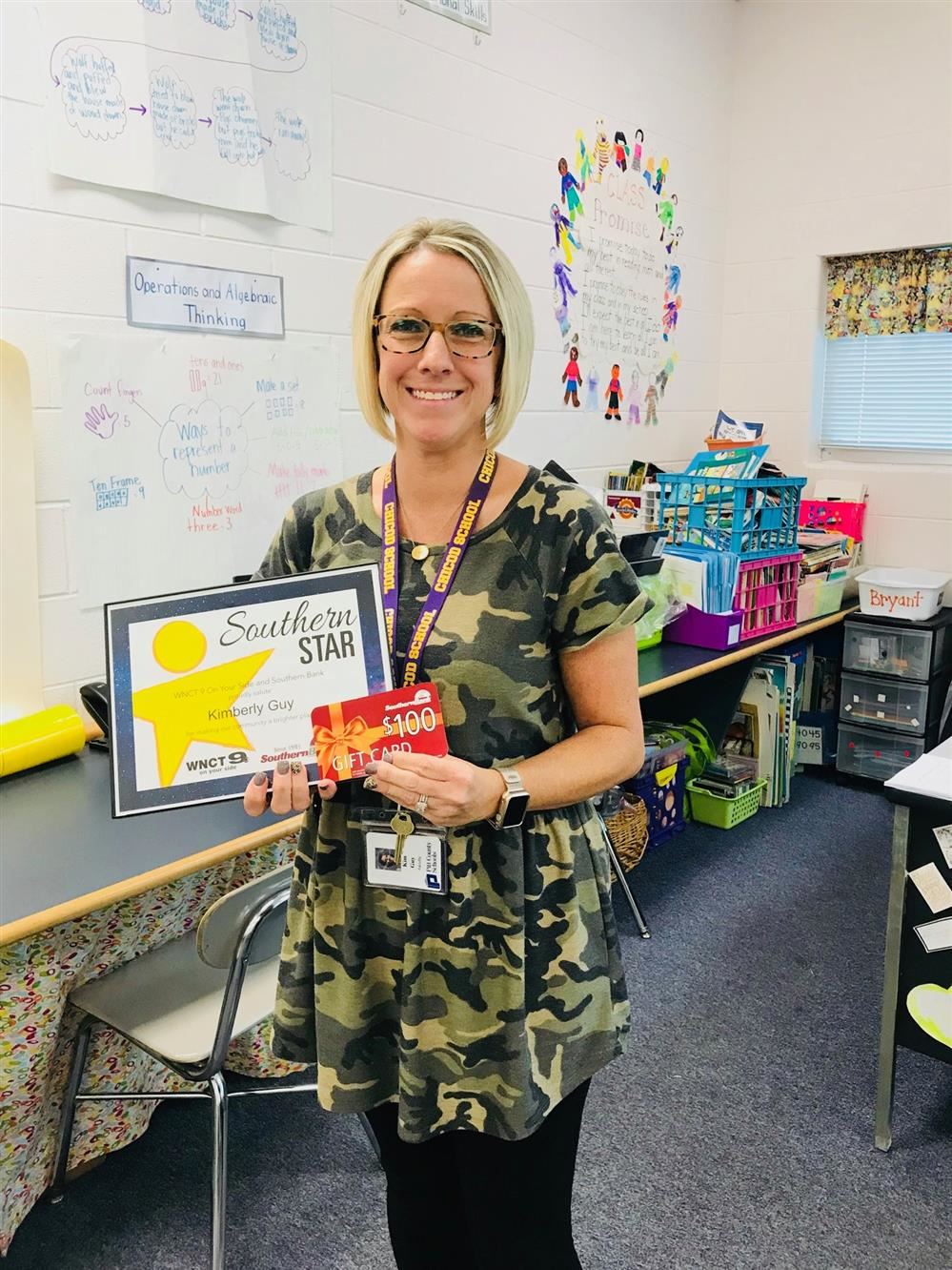 Pitt County Fair Art Exhibit 2019
Chicod Art students made a great showing at the Pitt County Fair. We had 12 first place winners, 5 second place winners and 2 third place winners. We also won 1st place overall in the Elementary category and 2nd in the Middle School category. Congratulations Chicod artists!
Farm to Table Calendar Winners
Congratulations to our NC Farm to Table Calendar winners!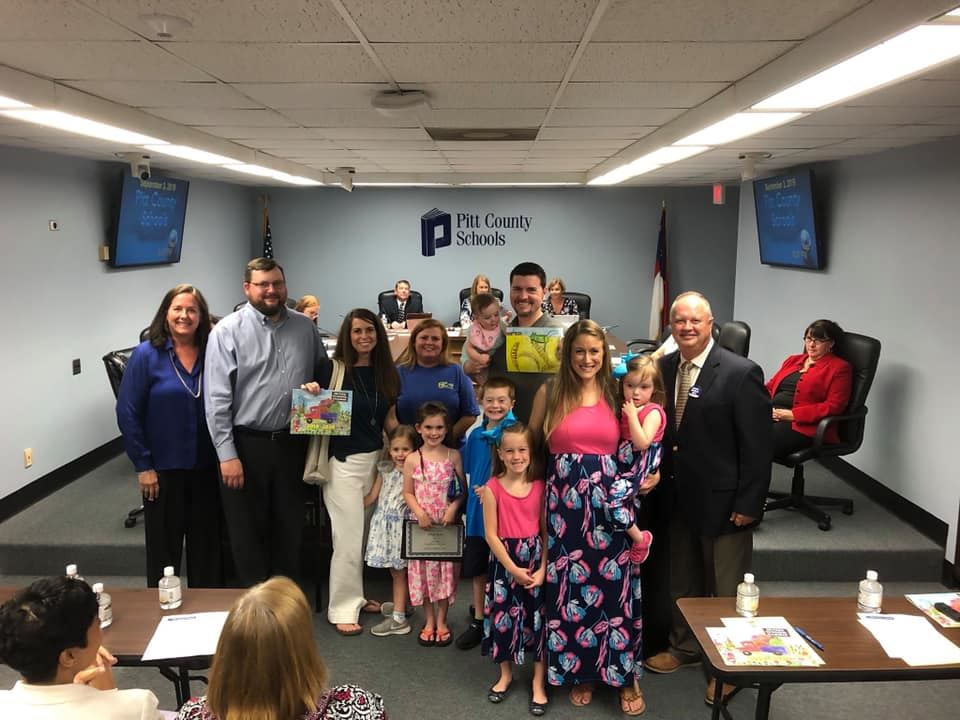 Highlights from 2018-2019