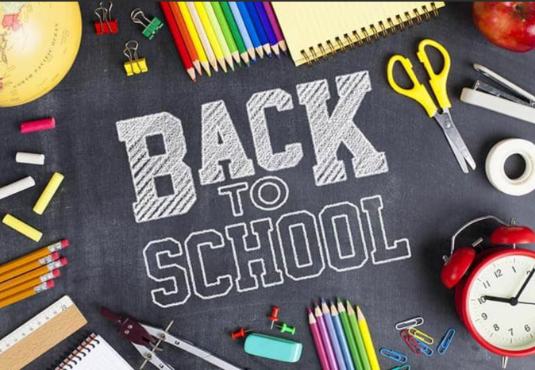 Check back here frequently for updated information. Check your PCS & PCC email OFTEN !!

February 18, 2021: New Information about Free & Reduced Meal Availability:

PCS parents, staff and families,

We are writing to inform you about an important resource to help households with children who are enrolled in Pitt County, who are eligible for free or reduced-price meals under the National School Lunch Program, and have been impacted by virtual or remote learning due to COVID-19.

North Carolina will be providing electronic pandemic food assistance benefits, also referred to as P-EBT, to help eligible families purchase food for their children. There is no application for P-EBT.

If your child is eligible and you already have an EBT card, the benefits will be loaded on your existing card. If your child is eligible and you do not currently have an EBT card, a card will be mailed to the address you have provided to the school. If you need your card to be mailed to a different address, please contact the EBT call center at 1-866-719-0141.

If you have not completed a free or reduced-price meal application this school year, and think your child may be eligible, please contact your child's school or click here.

New Meal Information (English version)

New Meal Information - Spanish version

To learn more about P-EBT eligibility, the amount you may receive each month and other important questions, please visit www.ncdhhs.gov/pebt.

For more information in English and Spanish, please see the attached flyers.

January 21, 2021: Updated Information

PCS Early College High School students can return to in-person instruction for high school classes on Monday, Jan. 25th.

This applies to B-week Freshmen and all face-to-face Sophomores.

A-week Freshmen will return the week of Feb. 1st.

Fridays will continue to be remote learning for ALL high school classes.

PCC courses for Juniors, Seniors, and Super Seniors remain unchanged.

If families wish to remain virtual temporarily, the window to do so without a long-term commitment will be extended through Jan. 29, 2021. Please notify the school if this is your intent (252-493-7821).

Please also note that 100% virtual students will be given the opportunity to return to face-to-face instruction on Monday, March 22nd, the beginning of the 2nd 9 weeks of Spring semester.

Please be advised that if there is a need to move a school from face-to-face learning to 100% virtual learning due to COVID-19 cases, related quarantines and staff depletions, PCS will do so on a school-by-school basis. This decision will be made based on the ability to provide proper supervision for our students. Notice to parents, staff and students will be given as soon as possible.

Familias de PCS Early College High School,

Los estudiantes de primer año de 'Semana B' y a todos los estudiantes de segundo año, pueden regresar (cara a cara) a la instrucción en persona para las clases de la escuela secundaria, el lunes 25 de enero.

Los estudiantes de primer año de 'Semana A' regresarán la semana del 1 de febrero.

Los viernes continuarán siendo el aprendizaje virtual para TODAS nuestras clases de la escuela secundaria.

Los cursos de la Universidad de Pitt Community College permanecen sin cambios.

Si las familias desean permanecer virtuales temporalmente, el tiempo para hacerlo sin un compromiso a largo plazo se extenderá hasta el 29 de enero de 2021. Por favor notifique a la escuela si esta es su intención (252-493-7821).

Tenga en cuenta también que los estudiantes virtuales al 100% tendrán la oportunidad de volver a la instrucción de cara a cara, el lunes 22 de marzo, el comienzo del segundo semestre de las 9 semanas de demestre de la primavera.

Tenga en cuenta que si hay una necesidad de mover una escuela de aprendizaje cara a cara a aprendizaje 100% virtual debido a casos de COVID-19, cuarentenas relacionadas y agotamiento del personal, PCS lo hará escuela por escuela. Esta decisión se tomará en base a la capacidad de proporcionar una supervisión adecuada para nuestros estudiantes. La notificación a los padres, el personal y los estudiantes se dará información tan pronto como sea posible. Gracias.

January 13, 2021: Updated Information

WOW!! What a start to the Spring Semester 2021!

High School Classes: currently ALL remote. Students log in to Canvas EVERY DAY. Students also need to log into PCC Moodle to complete ALL work in their college class.

Students: email your teachers when you still have questions after reading all directions provided.

Dr. Lenker will be re-evaluating the situation in Pitt County by Friday, Jan. 22nd, and he will make an announcement at that time. Pay attention to local news outlets, the PCC app or PCS social media pages to stay up to date.

College Classes: students should be participating/working every day in their college classes. Textbooks have been distributed. If you find you still need something, reach out to Mrs. Harvey or Ms. Stowe.

August 6, 2020: From Mrs. Harvey regarding Fall semester

Fall Classes & Schedules - Fall scheduling is complete. If your schedule has changed or if you are waiting for a class to open, let me know. If you have any concerns at all about your schedule, please do not hesitate to reach out and let me know.

Fall 2020 Semester - The first day of college classes is Monday August 17th.

Transportation

- If you are planning to ride the school bus to campus for school, please email Mrs. Buck,

bucka@pitt.k12.nc.us

to verify that your name is on the list. You may also call the school to verify as well.

Textbook & Technology Distribution

- We will have our second phase of textbook and technology pick-up beginning Tuesday August 11th. Please use the link to sign up. We will be stationed at the front of the ECHS building to distribute materials and it should only take approximately five - ten minutes to pick up your items. If you still have textbooks from the spring or summer semester, please bring those with you. Remember to sign up for a time using this link:

https://calendar.google.com/calendar/selfsched?sstoken=UUlOenFyV2ZaMkNBfGRlZmF1bHR8NDc2ODYyMWZmMGE5ZGY4MjRmMjI0M2IwNWJhYmE0M2Y

. If you are unable to come on one of these days, you are welcome to email me for an alternate day and time.

Study Hall/TASC - TASC will be available to you this semester. All TASC sessions will be facilitated in a virtual format. You may schedule your sessions by phone or using the link located in your "MyPittCC" portal. You are also welcome to come to school and work on your assignments in CER 203. We will have a tutor present during school hours for academic support.

Updated PCC ID and Parking Passes - Students who will be driving to campus should call the Campus Police Department to schedule a time to renew their parking pass. If your ID has expired, please call and make an appointment before showing up to renew. The number to the CPD is 252-493-7777. Please let them know that you are an ECHS student.

Academic Program Changes - If you have made a request to change your program of study, please make sure that I have your change of program form. Program emails will be sent next week for verification.

Safety Protocols - All students will be screened upon entrance to the building each day. Everyone will be required to wear a mask and to practice social distancing. Please do not be alarmed by the procedures put in place to keep us all safe.

Picture Day/Senior Portraits - Currently picture day for all students has been cancelled.

AVID III/Senior Check-Ins - Please be on the lookout for a link for students to sign up for AVID III and Senior Check Ins. We will send this information prior to the first day of college classes.

NEW Update: August 4, 2020: This information has also been sent to students' PCS email.

Pitt Early College COVID19 Procedures and Precautions

Hello Early College families. The following procedures will be in place for the 2020-2021 school year:

On the first day of school, bus riders will need to provide an attestation note to the bus driver from a parent indicating answers to the following questions:
(You can screen shot & then print this page and use this form for the first day of school or you may copy it on a piece of paper.)

Has your child had close contact (within 6ft. for at least 15 minutes) in the last 14 days with someone diagnosed with COVID-19 or has any health department or health care provider been in contact with you and advised you to quarantine? Yes or No

Does your child have any of these symptoms: fever, chills, shortness of breath or difficulty breathing, new cough, new loss of taste or smell? Yes or No

Since your child was last at school, have they been diagnosed with COVID-19? Yes or No

____________________________________ _______ _______________

Student Name Bus # Date

_____________________________________________ Parent Signature

Students will be provided an attestation coupon booklet on their first day of school. Parents of students who are riding the bus must complete this form daily and the student must present it to the bus driver. Students without this form will not be allowed to board the bus.

Daily Screening procedures: All staff and students must report to the Early College main building upon arrival to campus. Students are not permitted to go straight to college classes or to the Russell building upon arrival. Upon arrival, all staff, students, and visitors will have their temperature taken prior to entering the building using this process:

Bus riders will have their temperature taken as they exit the bus one at a time.

Car riders are to remain in their vehicle until an early college staff member has taken their temperature. Please do not exit the vehicle until approved.

Visitors are asked to make an appointment whenever possible and will have their temperature taken prior to entry. Visitors will also need to utilize the buzzer system to gain access to the building or call 252-493-7821.

Other Items:

Classrooms - All classrooms have been set up so that all students are distanced 6ft. apart or greater side to side and front to back. Classrooms will be sanitized between each class period and at the end of the day. Students are asked to sit and remain in the same seat at their table according to teacher directions.

Restrooms - Students will be permitted to use the restroom with a limit of two students in the restroom at any one time. Social distancing is required.

Transportation:

Buses will pull all the way down to the end of the parking lot and riders will depart the bus one at a time.

Car riders will be dropped off at the entrance to the school in the white striped area between the wheelchair accessible parking spaces.

Student Drivers-ALL STUDENT DRIVERS will park in the parking lot adjacent to the early college building. Prior to parking, students will have their temperature taken in the car line with the rest of the car riders and once permitted will proceed to park.

Masks - All students, staff, and visitors will be required to wear a mask at all times. If a student refuses to wear a mask, they will need to change to virtual learning or obtain a doctor's note stating why they cannot wear a mask. Students and staff will be provided 5 masks at the beginning of school and are asked to wear a new one each day or wash theirs properly each night.

Hallways, Traffic, Movement about campus: All students will exit their classroom and turn to the right, maintaining social distance according to the markers placed on the floor and the wall. Students will proceed in a counter-clockwise direction until they reach their next classroom. Students who arrive at school early will be asked to position themselves on one of the floor markers until time to go to class.

PCC's Campus is CLOSED with the exception of a few classes meeting face to face. The Coburn Center gym, the Goess Student Center are included in the buildings that are closed. Students MUST ask for permission to go to the library, including juniors, seniors, and super seniors.

Breakfast/Lunch - Breakfast and Lunch will be delivered to each classroom. Students will remove their mask to eat and put it back on to talk and socialize at a 6ft. Intervals.

Classes in the Russell Building - Students will only be allowed/able to enter the Russell building via the entrance next to Room 102 (Mr. Chukwu's Room).

ECHS Students with all PCC courses and/or Chemistry: Any of the aforementioned students who have chosen the face-to-face model will be required to attend every day of every school week. These students will be required to remain in Russell 203/205 (except when officially attending a face-to-face class) from 9:30am-4:00pm Monday through Thursday and will dismiss at 2pm on Fridays. Students will be permitted to go to the restroom as needed while maintaining social distance and lunch will be provided. Students will not be able to go back and forth between Russell and the Early College building.

Additionally, all students coming to the school building will be asked to sign a compact agreeing to the following:

You commit to wearing a mask each day that will cover your mouth and your nose fully. If you are taking transportation, you must wear it on the bus as well.

You commit to physically distance yourself at least six feet from people around you in the classroom, hallways, and other areas on campus. We can show kindness and have a good time together even as we physically distance.

During lunch, you commit to eat silently as you have your mask off. Once you have finished eating and place your mask back on, low-key conversations can take place. In addition, as weather permits, you can get fresh air outside during lunch.

You commit to washing or sanitizing your hands periodically throughout the day.

If you have any symptoms of fever, sore throat, cough, difficulty breathing, you will immediately notify the teacher and/or someone in the Main office.

Update as of July 28,2020:

The first day of school for all students taking high school classes is

August 6

th

whether learning virtually or face to face. Students will receive an email from Ms. Bradley with their schedule, whether they are to attend during "A" week or "B" week, bell schedule, and other important information. Please check your Pitt County Schools Email as well as your PCC email if you have one. Click here for the revised school calendar with A and B weeks noted.

For students who chose face to face instruction, and are assigned to "A" week, those students will report to school on Thursday August 6th. "B" week students will not report to school on the 6th but will report on the 7th. Dismissal will be 4pm on August 6th and 7th.

The week of August 10-14, "A" week students will report to school and "B" week students will remain home learning virtually.

The week of August 17-21, "B" week students will report to school and "A" week students will remain home learning virtually.

Sophomores, Juniors, Seniors, and Super Seniors will report to school every day and will not be assigned to "A" week or "B" week.

Any student who has ONLY Pitt Community College classes will report to school on August 17th.

More information will be coming about transportation, attestation form, and screenings.

A Virtual Open House will be held on Monday, August 10th from 5pm until 7pm. This will be your opportunity to meet teachers and to address any questions or concerns you may have. Freshmen, Sophomore, and Junior students taking high school courses will receive an email from each teacher with a Zoom link. Parents and students can visit each classroom, learn more about the expectations for that subject, and have the opportunity to ask questions. The schedule is as follows:

5:00 to 5:30-First Period

5:30-6:00-Second Period

6:00-6:30-Third Period

6:30-7:00-Fourth Period

Technology and Textbook Pick Up Information:

Freshmen and Sophomores (Virtual Learners ONLY):

Technology pick up for freshmen and sophomores who are virtual learners-only, will be on Thursday, July 30th and Friday, July 31st from 9 am - 5 pm. If you are unable to come on these dates, please contact the school at 252-493-7821 to schedule a different time.

Face to Face Freshmen and Sophomores will receive their device and textbooks on their first day of school.

Juniors, Seniors, and SuperSeniors:

Check your PCC and PCS emails daily. If you are locked out of your PCC email, please use your AVID skills to send a professional email to PCC's Help Desk (helpdesk@email.pittcc.edu) from your PCS email, state that you are an Early College student and are locked out of your PCC email. Give them your PCC ID number.

Technology and textbook pick up for juniors, seniors, and super seniors students will be August 3rd - August 5th. Upperclassmen and students who opted for "virtual learning" have been emailed a link to sign up for designated times to pick up materials. If you check both your PCS and PCC email and do not see a message from Mrs. Harvey regarding technology and textbook pick up, please call the school at 252-493-7821.

Bus Information: Coming Soon !! (Tuesday, we think).

Parking Lot Procedures for School Days: ***Look for Signage***

BUS Traffic:

Each student will be screened by a staff member as they leave the bus. Students are expected to sit quietly until it is their turn to leave the bus. Students will have their temperature taken and be asked a series of COVID-19 screening questions. If a student's temperature is 100.4 or higher AND/OR they are exhibiting symptoms or have been exposed to someone with COVID-19, they will be quarantined at school and a parent or approved adult MUST come pick up the student immediately.

Car Riders:

Staff members will be stationed in the parking lot for screening car riders. Cars will pull up to the screening area, and the student's temperature will be taken and asked a series of screening questions WHILE the student remains in the car. Students are asked to REMAIN IN THE CAR during the screening process.

If a student's temperature is 100.4 or higher AND/OR they are exhibiting symptoms or have been exposed to someone with COVID-19, they MUST return home immediately with the driver.