Many of our schools and their staff helped lead relief efforts in the aftermath of Hurricane Matthew and the resulting flooding. The following are just the ones that shared submissions for Walking the Halls, but we know so many others contributed significantly as well. We want to thank each and every one of our staff for what they did for our students and our fellow citizens in Pitt County!
J.H. Rose High Relief Efforts
Students with the J.H. Rose High School National Art Honor Society(NAHS) and Pitt Animal Welfare Society (PAWS) provided face painting and other craft activities for the children (and adults too) at one of the local Red Cross shelters.
Photographed below is Mr. Leach with a Red Cross Site Supervisor whose face student Araceli Cooper had painted: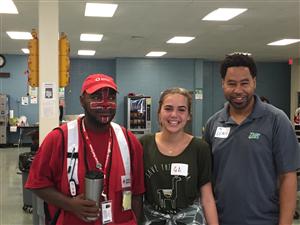 Thank you Mr. Leach and your students for using your talents to help put a smile on children's faces during a difficult time!!
E.B. Aycock Middle Relief Efforts
E. B. Aycock Middle School collected and assembled care packages for displaced community families. The supply drive was organized by Principal Darryl Thomas. He was aided by his staff and some of their family members. Some teacher from the school volunteered to show movies and entertain children staying at a Red Cross shelter that was temporarily located at the school. Thank you E.B. Aycock staff for all you have done for our students and community through your supply drive!
Wintergreen Relief Efforts
Wintergreen Primary and Intermediate staff worked with parents to collect 7 truck loads of supply items for Red Cross relief efforts for those severely impacted by the recent hurricane and related flooding. Mrs. Megan Newman, Assistant Principal, said "We were overwhelmed by the willingness of our teachers and families to serve and donate items." Additionally, the school is collecting uniforms currently for students in need. Thank you Wintergreen staff for caring so much for your students!!
Eastern Elementary Relief Efforts
From Michelle Kessler, Teacher at Eastern Elementary: "It all started when a teacher asked if we had any extra food for our backpack pals. Our School Counselor answered with, "let's do a quick food drive." Never in a million years would we have imagined it would have turned into what it did. We are so humbled by the amount of people that brought food, supplies, and donations to Eastern. We were able to create over 300 bags of food to take to those in need. We were able to visit neighborhoods in our school district to deliver food. Not only were we able to give food to families in our community but we gave food to the Red Cross as well as to families placed in hotels. We love our EES family and cannot THANK everyone who came out to support us. "
Eastern staff continued to help by volunteering to fill sandbags, picking up debris, making food and toiletry bags, taking treats to local police and fire stations, helping at the local animal shelter, and beyond. Thank you Eastern staff for making a difference and being such outstanding role models for our students!!
Drum Circles Help to Provide Therapy to Shelter Residents
Beth Ulffers of Wintergreen Primary, Meredith Partin of H.B. Sugg and Sam D. Bundy Elementary, and Bri Davenport from Belvoir Elementary led music teachers from across Pitt County in organizing drum circles at the local American Red Cross shelters that were established in the aftermath of Hurricane Matthew. Thank you for using your talents to help our children in finding healthy ways to cope with all they have had to endure!
More information about the drum circles, as well as efforts by teachers at Creekside Elementary and Wahl-Coates Elementary on behalf of our students who were victims of recent flooding, can be found at:
http://www.reflector.com/News/2016/10/16/Schools-out-but-teachers-reach-out-to-students.html
Schools Receive PBIS Recognitions
The following schools have received the distinction of being named "Green Ribbon Schools" for their efforts with Positive Behavior Intervention & Support (PBIS) implementation efforts:
Green Ribbon Schools
Alpha
Bethel
Belvoir
Chicod
CM Eppes
Farmville Middle
GR Whitfield
JH Rose
The following schools have been recognized as "Model Schools" for their work with furthering their efforts within PBIS implementation:
Model Schools
Ayden Middle
Elmhurst
Falkland
All of these schools will be recognized at the state level at the 2016 PBIS Recognition Program in Greensboro this November. Congratulations and thank you for all of your hard work on behalf of our students!!
Grant Awarded for Farmville Middle Media Center
Delane Fuquay, media coordinator at Farmville Middle School, recently learned that her media center will be receiving a grant for over $3,700 from the Women for Women Pitt County organization. The grant will fund a program called OWLS: Occupations Women Likely Skip. Through the program, girls will be encouraged to apply science and math principles through fun and engaging projects using inquiry learning and LittleBits© kits. The program will be implemented during the school's Patriot Period. Congratulations to Mrs. Fuquay and FMS!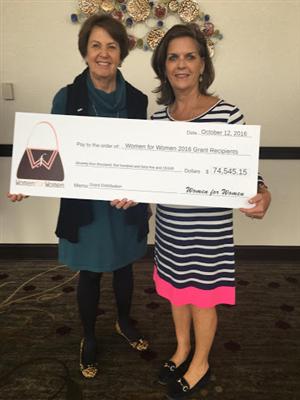 Bundy Elementary Holds SGA Elections
Sam D. Bundy Elementary held its Student Government Association elections last week and voted in a great new group of students as student leaders! Farmville's Mayor, Mr. Robert Evans, along with parents and other community members came to listen to the students' speeches and show their support!
Grifton School Holds Curriculum Night
Grifton School held their Curriculum Night on Thursday, October 6th. Parents and students came out to share their dreams for success with teachers. In addition, parents were encouraged to complete the Pitt County Schools' Parent Survey and enjoy some snacks while their children enjoyed a movie in the Media Center.
Donuts for Dads, Demonstrating Responsibility, and Learning About Voting at Eastern Elementary
Eastern Elementary has had a lot of wonderful things going on to start the school year. Each month students at Eastern are recognized for demonstrating the character trait of the month. This month students were recognized for showing RESPONSIBILITY.
Additionally, the Eastern PTA held a Donuts for Dads event inviting all dads and/or positive male figures to come and enjoy breakfast with their students.
Finally, Mrs. Stalls' 2nd grade class at Eastern recently learned about elections and voting. They held a class election to vote for the treat they wanted when they fill up their class marble jar. The students created election posters and then cast their votes in their classroom election booths. They tallied the ballots to determine the winner. And of course, ice cream sandwiches won in a landslide!
Ayden-Grifton High AVID Students Take SAT at ECU
Ayden-Grifton High School students in the AVID 4 class (Advancement Via Individual Determination) recently completed the administration of the SAT on the campus of East Carolina University. Certainly they did a terrific job and are eagerly awaiting their score results!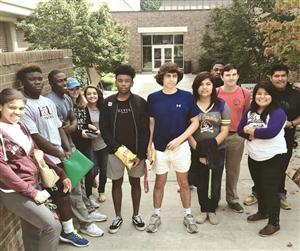 Ayden Middle NICHE Makerspace Opens
Knights' Niche is open for the 2016-17 school year at Ayden Middle School. This is the makerspace area in the media center where Ayden Knights learn Next generation, Innovative, Creative, Hacking (computer programming), & Engineering skills. The students in the picture below are completing challenges using the makerspace materials.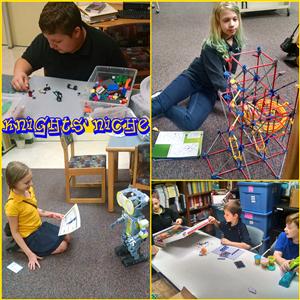 D.H. Conley High Marking Vikings Excel
In their first competition of the season, the D.H. Conley High Marching Vikings really stood out and won the following captions in their class (2A):
1st place drum major (Daniel Cooke)
1st place Music
1st place Marching
1st place General Effect
2nd place Guard
3rd place Percussion
2A Grand Champs
Congratulations Marching Vikings on your outstanding performance!!
Junior at J.H. Rose High Accepted into NC Honors Chorus
Congratulations to Noelle Smith, a junior at JH Rose in the Rose Honors Ensemble, who auditioned and was accepted into the North Carolina Honors Chorus. Noelle will represent Rose High and Pitt County at the NC Honors Chorus in November in Winston-Salem. Noelle is only one of 178 students representing 82 schools!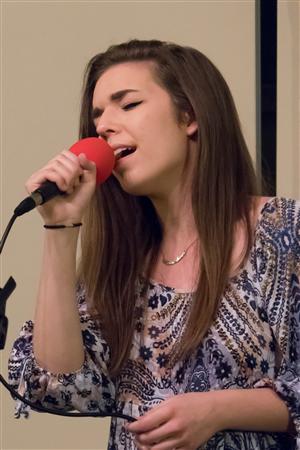 Perfect Pumpkin Art at Wahl-Coates Elementary
Students in Mr. Paul Phillips' art class at Wahl-Coates Elementary recently worked on creating pumpkins with chalk as their medium and focused on trying to create value. Beautiful job, class!!
Grifton Student Recognized by His Role Model
Zach Price, an 8th grader at Grifton School, wrote to his role model, Derek Jeter, and in response he received a signed letter and a book about "10 Life Lessons for Achieving Your Dreams" and other literature. Zach was given an assignment by CTE teacher Coach Hill, and Zach rose to the occasion with an impressive letter to Derek Jeter. The book is a great model for students and reinforces the skills being taught in class. Go Yankees!!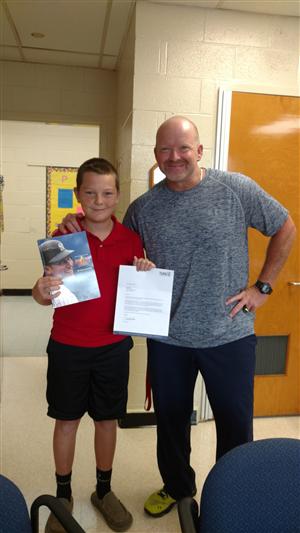 Eastern Walk to School Day
National Walk to School Day was held on October 5 this year, and students at Eastern took to heart the importance of staying active…