This is Hornet News for the week of May 20th.
The annual 2nd Grade Talking Zoo is Thursday morning. Visitors attending the Talking Zoo may enter the building by the gym!

---
End of the Year Testing starts on Friday! The 5th & 8th Graders will be taking the Science EOG and grades 6 & 7 will be taking the Science NC Final Exam. Students should be present and on time for testing Friday. Students should get a good night's sleep, and eat a healthy breakfast so that they can perform to the best of their ability!


---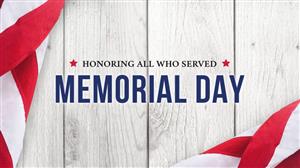 Enjoy the Memorial Day Weekend. Remember that there is no school on Monday, May 27th!


---
Parents! We need YOU! Please support our students by volunteering to proctor for EOG Testing. Information and a sign-up form are posted on our Facebook page and linked below for your convenience. We will also be sending forms home for parents to sign up. We have to have lots of proctors to ensure that our students have a good environment for testing. So please, consider helping us during EOG Testing!
---
In Athletic News:
Sports physicals will be offered for students planning on participating in Chicod Athletics next year. Sport Physicals are scheduled for Tuesday, May 21st. The cost is $20.00. For more information, please contact one of our coaches! You may prepay Coach with cash or check made payable to Chicod.


---
Thank you for your support of Chicod School!
Go Hornets!