---
Wednesday, April 3
Early Release Day
Students dismissed at 12:30
Parent Conferences 3:00-7:00 pm
---
Beta Club Induction
The Beta Club Induction Ceremony for new members will be held Tuesday, March 26th at 6:30pm in the Hope gym. All new members being inducted should report to the cafeteria at 6:00pm to be lined up and given instructions prior to the ceremony.
---
Math Competition Winners
Our Mustangs swept the Math 1 category and earned the Team Math 1 award. (Remy, Leo, Michael, and Ian) Josh placed 2nd in the Math 2 category. Hope brought home the 1st place overall trophy! Way to go Mustangs!!!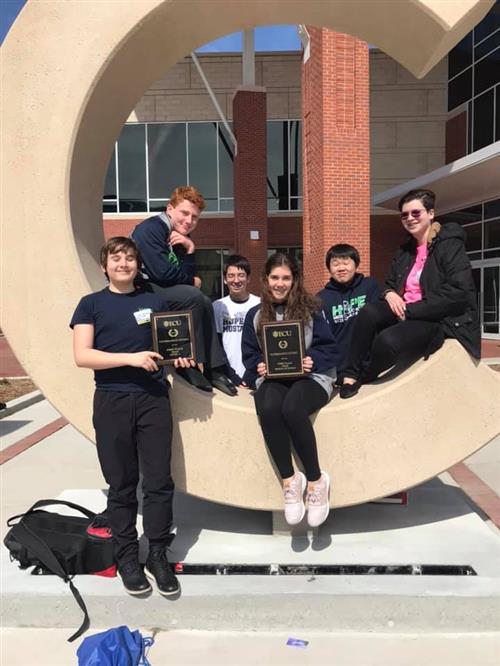 ---
Girls in Pearls
visited ECU for a tour on March 13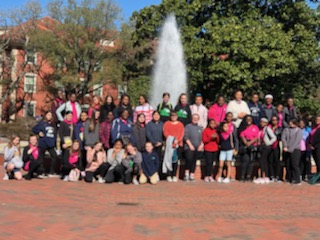 ---
Congratulations to Ken Hadnott!
He won the 55" TV donated by Ross
Orthodontics. Proceeds from ticket sales benefit our Hope
Cheerleaders! A huge THANKS to everyone who supported this effort...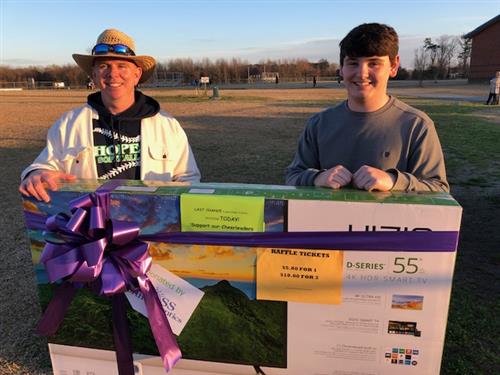 ---
Every day is Spirit Day at
Hope Middle School !
It is a great day to be a MUSTANG!
---
Congratulations to our Battle of the Books Team
District Champions and advancing to the regionals contest in April!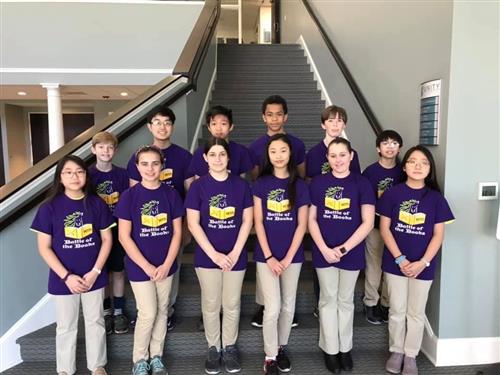 ---
HIGH SCHOOL Registration Information
High School Registration Guide

-

The High School Registration Guide is a resource that contains helpful information regarding course descriptions, special opportunities, videos, and reference materials. Please be sure to visit your child's high school's website for additional information.