---
End of the Year Testing
Testing begins on Friday, May 24th and continues through the end of school. Please check the school calendar for specific information.
---
NEWS ALERT for next year
As you begin planning for next school year, please be aware that our school will take in students beginning at 8:00. We will continue Early Bird drop off at 7:30. Students will dismiss at 3:35.
---
DH Conley Cheerleading Tryout Information
Click on the link for more information DHC CHEER
---
State Science Fair Winners
The State Science Fair was held at the end of March at NC State University. Hope Middle had four students from the 6th grade to participate. Sean Branigan, Elyana Hvastkovs, Jiah Lee, and Josie Motsinger represented Hope at the state competition.
Elyana Hvastkovs placed 2nd in the Chemistry division and Jiah Lee placed 2nd for her Biological A experiment. Both girls won a bid to the National Science Fair to be held in Washington, DC.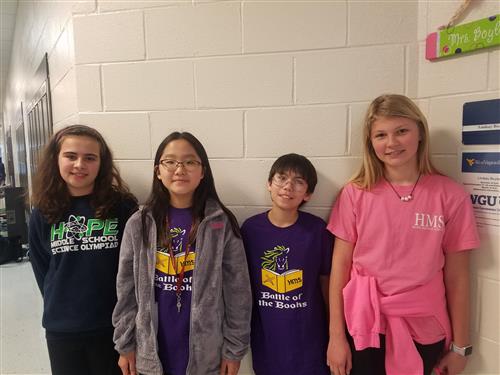 Pictured from left to right - Josie Motsinger, Jiah Lee, Sean Branigan, and Elyana Havastkovs
---
Ms. Burgwyn receives special recognition
Jesse Keyes wrote an essay about Ms. Burgwyn and she received recognition and a gift today from Sylvan Learning Center! Thanks Ms. Burgwyn for all you do for your students!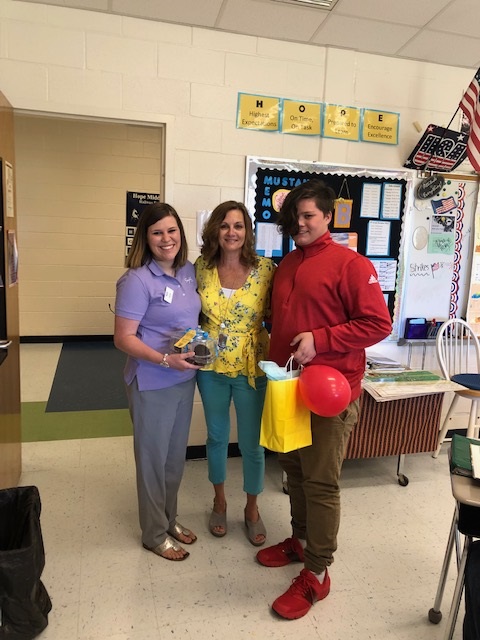 ---
Math Competition Winners
Our Mustangs swept the Math 1 category and earned the Team Math 1 award. (Remy, Leo, Michael, and Ian) Josh placed 2nd in the Math 2 category. Hope brought home the 1st place overall trophy! Way to go Mustangs!!!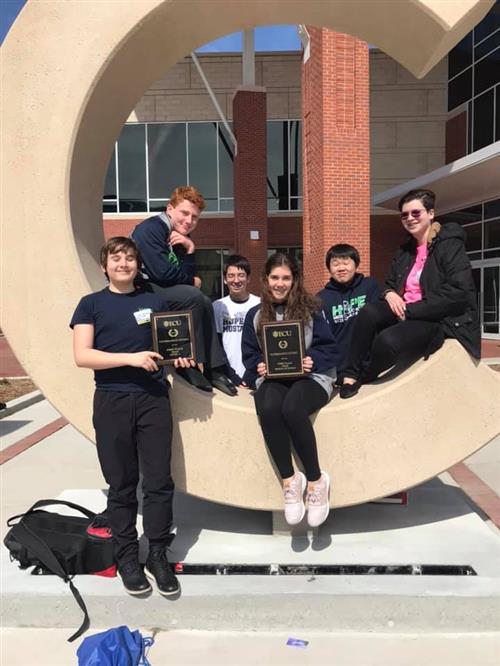 ---
Girls in Pearls
visited ECU for a tour on March 13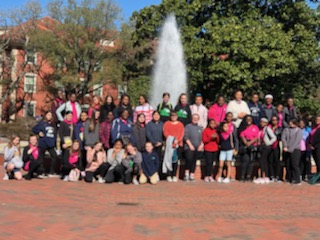 ---
Every day is Spirit Day at
Hope Middle School !
It is a great day to be a MUSTANG!
---
Congratulations to our Battle of the Books Team
District Champions and advancing to the regionals contest in April!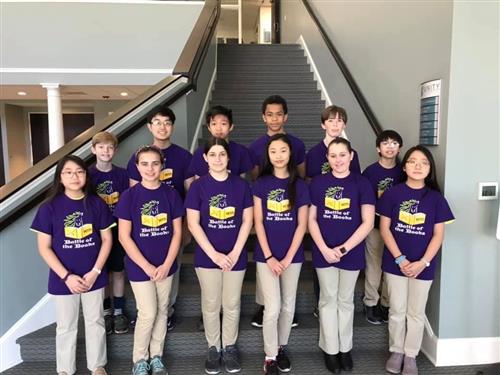 ---
HIGH SCHOOL Registration Information
High School Registration Guide

-

The High School Registration Guide is a resource that contains helpful information regarding course descriptions, special opportunities, videos, and reference materials. Please be sure to visit your child's high school's website for additional information.
South Central Registration Wrap Up
Click on the link for more information