Help AGHS win big for our PBIS Program!
The Joe Pecheles Dealership has paired up with Pitt County Schools to generously donate funds towards our PBIS programs. PBIS stands for Positive Interventions & Supports. Our PBIS initiatives improve social, emotional and academic outcomes for all students, including students with disabilities. AGHS is competing against 6 other PCS schools in GROUP 3 . Contest beginning Monday, March 4th. AGHS has a chance to win $1000!
Please take a moment and do the following: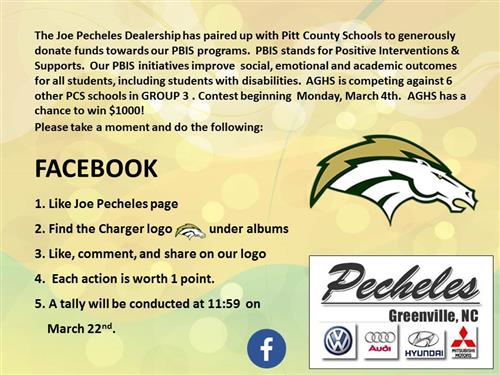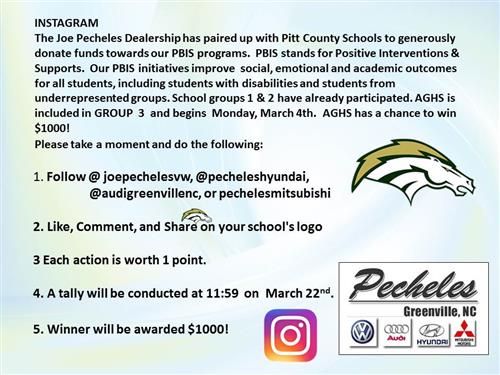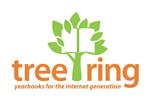 2019 AGHS Charger Yearbooks now on SALE!
Only$ 49.75 Each Buyer is now able to customize two pages of their yearbook, making each yearbook a unique record of memories. Follow the directions in this link to get started.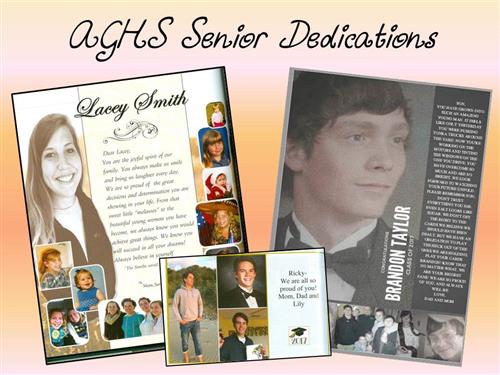 Honor your graduating Senior with a heartfelt message in their yearbook. Dedication spaces are now available. We offer a variety of sizes and prices. Our yearbook staff will be happy to assist you in creating a design your son or daughter will remember for a lifetime. Senior Dedications