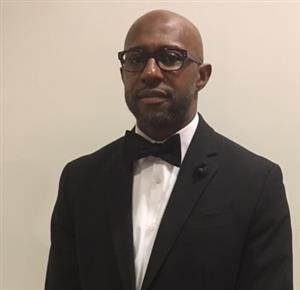 Dear Farmville Middle School Family,
It is indeed a privilege to have been named Principal of Farmville Middle School. Please know that I take seriously the commitment to gain the trust that you have shown me in providing me the opportunity to serve at this fine school.
As I have seen since learning of my appointment to the Farmville Middle School Community, this is an amazing place that rallies around its schools in support of safety and quality academic experiences for all students. Your commitment to continued growth and student development is absolutely commendable. I can genuinely say that I am thoroughly impressed and fortunate to be a member of such a supportive school community. Together, we will continue along the path of excellence for our students.
It is the mission of Farmville Middle School to afford its students opportunities designed to meet individual needs and to make certain that every student has valuable experiences that promote growth in both academic and social development. Through mutual respect within the school community, our students will grow and learn in a safe and positive environment where students, staff, and parents are enthusiastically engaged about the teaching and learning at our school.
I am excited to have the opportunity to meet with the families of Farmville Middle School and begin learning how we can work together on behalf of our students. Important information is forthcoming about a community meet & greet that we are planning for late July. At that time, I look forward to meeting you and expressing my sincere commitment to Patriot Nation.
With that being said, thank you again for welcoming me as a member of the Farmville Middle School Community. I am committed to working hard to earn your trust, and I look forward to meeting you soon.
Kind Regards,
Lorenzo F. Lee
Principal
Farmville Middle School