Buffalo Wild Wings is giving 10% of all sales to Chicod Athletics on Monday Oct. 23rd!!!!!!
CandyMan orders are on their way!! Pickup will be available on October 24 from 12:00-7:00 pm at the Pig Palace on Hwy 43 (address below).
Thank you for your support of the PTA and making this fundraiser successful!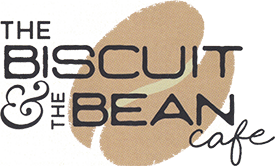 Chicod PBIS Fundraiser
Celebrate Pay Day and raise money for our SWARM Store @
The Biscuit and the Bean Cafe
168 Beacon Drive
Winterville, North Carolina 28590
Monday, October 30th
Dine In / Drive Thru
6-8 pm
*** Chicod PBIS earns 10% of all proceeds during this time. ***
Bring in your receipt to your homeroom teacher the next day for
5 stamps to use in the SWARM Store! Thanks for supporting Chicod PBIS!
Don't forget to send in your money and order form for Belks Charity Sale by November 1st!! Coupons will be sent home on Friday, November 3rd.
By purchasing a $5 ticket from Chicod PTA, you gain access to the sale and get $5 off at the register. We keep 100% of the proceeds from the tickets we sell and receive a portion of the proceeds from ticket sales at the door. It's a win for everyone!!