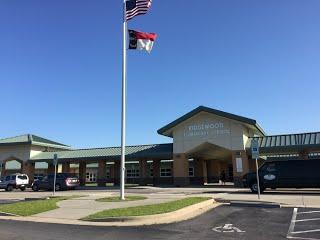 About Ridgewood
Ridgewood Elementary School was established in 2008. We serve students in kindergarten through fifth grade. We believe in educating the whole child; addressing their academic, social and emotional development.


Ridgewood empowers students to become self-motivated learners, creative problem solvers and critical thinkers who value relationships in a diverse community. We recognize the needs of students and work collaboratively to set and maintain high expectations for all learners.

Pitt County Schools will ensure that all students are provided a rigorous and personalized education that prepares them for the ever-changing challenges of the 21st Century.

Pitt County Schools; a system of excellence partnering with family and community to prepare students to function effectively in a rapidly changing world by developing global citizens through academic excellence.