Welcome to Wahl-Coates Media Center!
Because of COVID-19 School closures, I have curated a list of links for online reading opportunities for our students. Please see the links below to share with your child during this time at home. Reading is vital - please take time each day to read with your child!
Our Mission
"Giving students the information skills and research tools to become successful lifelong learners."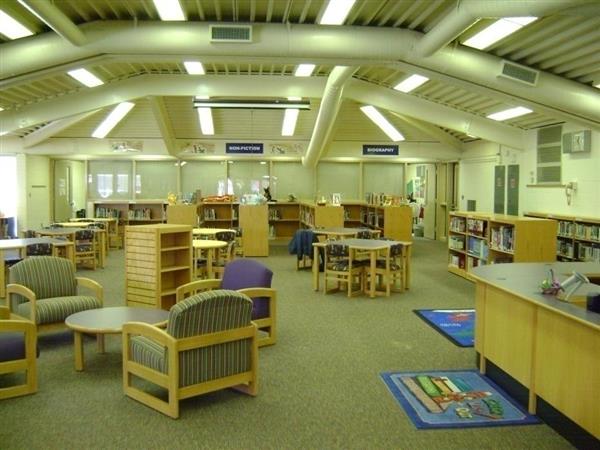 A Snapshot
Welcome to Wahl-Coates Media Center—the instructional hub of Wahl-Coates School. Our Media Center serves the educational needs of approximately 370 students grades Kindergarten through fifth grade and the instructional needs of approximately 80 staff members. We currently house almost 8,000 print and electronic resources, varying from books, magazines, reference materials, and ebooks. This web page has been designed to extend the walls of our media center to better serve our patrons. We hope that you will find it helpful in answering your research questions.
Policies, Procedures, Classes
Open circulation is available after morning announcements until 2:15 (unless accompanied by an adult) Monday-Friday. For grades 1-5, books are loaned out for a two-week period, while Kindergarten students have a one-week period. K-1 students are allowed to check out one book,grade 2 students can check out two books, and grades 3-5 students are allowed to check out three books, including student periodicals. Charges will be assessed for lost or damaged books. Students with overdue books are encouraged to renew their books if they need them for a longer time period. Students with overdue books or fines will need to take care of their status before checking out another book. Students may reserve a copy of a book if it is currently checked out. A note will be placed in the teacher's box notifying the student of the book's availability. Books are held for three days, then placed back on the shelf. Reference materials cannot be checked out, but may be used in the Media Center. AV materials may be checked out to teachers only for classroom use.

Through Media classes based on a fixed schedule (same day and time every week), EC and K-1 students learn basic information skills, such as caring for books, locating books, basic research, using computers as information tools, and learning the parts of the Media Center. Students are also exposed to a variety of picture books, eBooks and digital resources, tying into both the Information Skills curriculum and each grade level curriculum. Students in grades 2-5 learn information skills through flex-scheduled, curriculum-based projects, from a collaboration between teachers and the media coordinator.
Digital Resources for Students and Parents