Hours & Address
Chicod School

3833 Stokestown Saint John Road
Greenville, NC 27858

7:30 AM - 2:50 PM

The instructional part of our school day will start at 7:55 AM

New Dismissal Times for the 2019-2020 School Year!
*2:45 Grades K-5 Dismissal
*2:50 Grades 6-8 Dismissal
School Improvement Plan
NC Star - Chicod School Improvement Plan
Hornet News
This is Hornet News for the week of February 17th!


We will hold a High School Registration Meeting for 8th Grade Parents Monday night from 6-7 in the Media Center. If you are a parent of an upcoming 9th grader you will not want to miss the information shared at this meeting.

---


On Tuesday night, our 7th & 8th Grade Band and Orchestra will be in concert at 7:00 in the DH Conley Auditorium.

---


On Wednesday, Parents for Public Schools will be sponsoring a school tour of Chicod School for families interested in attending Chicod School. The tours will be from 10-11.


---


Please remember that next Monday, February 24th is a System Designated Work Day for Teachers. There will be no school for students next Monday, February 24th.

---


Also remember that we have an AIR-U Spirit Night next Monday as well. Our Spirit night is from 4-8 next Monday night, January 24th!

---


Finally, Pitt County Schools is excited to announce that Chicod School now offers a new and preferred method of payment for all school fees. SchoolCash Online is a safe and secure form of online payment that allows you to pay for your child's school items, like field trips and pizza days, from your computer or hand-held device using Visa or Mastercard. Learn how to register and get more information by visiting this link: http://ow.ly/k2Iz50ylGrB Click on this link to register: https://www.schoolcashonline.com/

---

The PBIS SWARM Store is accepting donations! Please send any leftover Valentine candy and/or items. Small gently used or new toys would also be appreciated. Any items your child would like to see in the store are great ideas as well! (Typically anything $10 or less.) Please send to Mrs. Jeffries or Ms. Stanley.

Thanks for helping us reinforce positive behavior.

---


Click on the "Photo Gallery" icon at the top of the page to see all the great things happening around our school.


Thank you for your support of the Hornets!

Bringing Excellence Everyday as we "Strive for 5"!
Athletic News
Thanks for your continued support of Chicod Athletics!
Go Hornets!
Curriculum Fair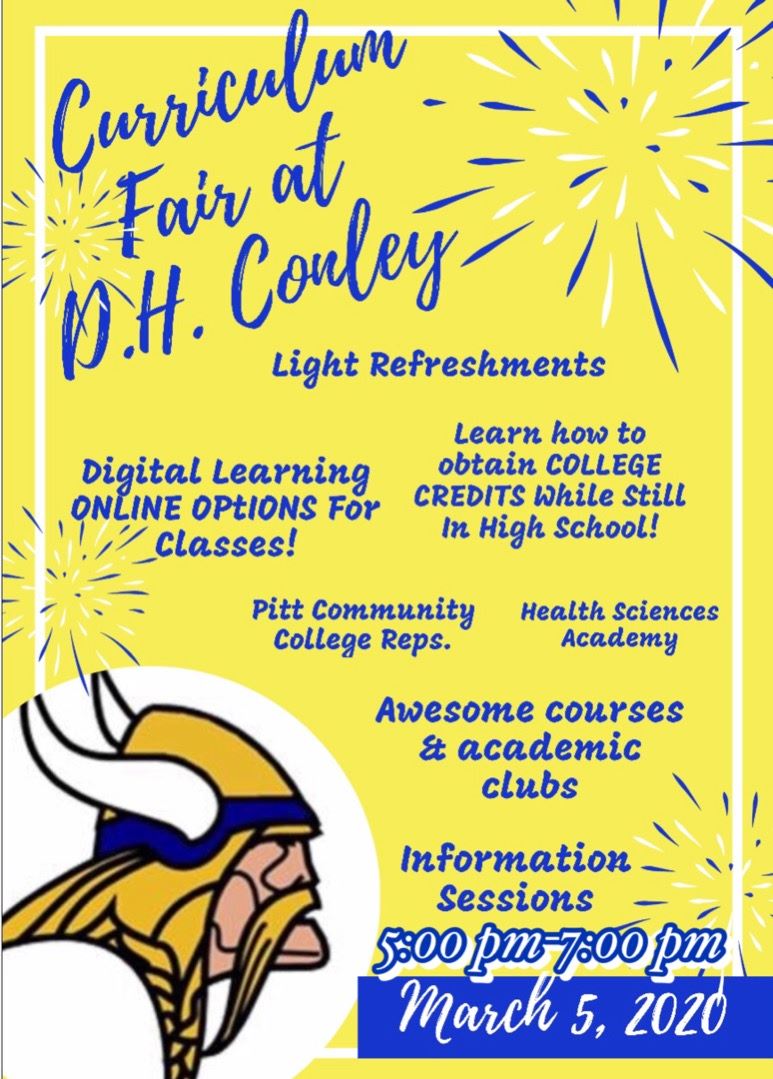 PCS 2020-2021 Calendar is Board Approved
More than 750 people responded the first draft of the calendar. The top 5 areas of concern were spring break, teacher workdays, early release/parent conference days, the end of semesters and an early start and end date for the district. We addressed and made changes to spring break, teacher workdays, and early release/parent conference days based on everyone's feedback.

See specific details:
Among the 754 feedback responses from the community, parents, staff, and students and with school board discussions during the board work session, the following changes were made:

Spring break was moved to April 5-9, 2021.

The March 19, 2021 workday was moved to April 1 after an early release day.

The number of early release days were decreased that were not scheduled parent conferences:




An early release day in November and January were removed.




Early Release and Conference days were moved to after report card dates.




March 18 and March 31 early release days are now reflected as one early release on March 31, 2021.

In March, high school (9-12) conferences will be held between March 18th-31st. Individual high schools can decide when to have conferences between these dates as well as on March 31st, the early release day. Parents can always request a conference without having a mandated conference day.
NOTE- March is the only month where the semester ends with a quick turnaround to distribute report cards. This allows report cards to go home and have scheduled conferences before spring break.

Jan. 4, 2021 workday was changed to January 19, 2021, after the semester ends.


Next Steps:

PCC Early College and ECU Early College 2020-2021 Calendars will be approved during the March board meeting

PCS 2021-2022 calendar process will begin February 2020:

With the top 5 concerns in mind, along with the current feedback from the 2020-2021 calendar, a draft 2021-2022 calendar will be created and shared for additional feedback from the community, parents, staff, and students.

Stay tuned for more information concerning the process.
Chicod Upcoming Calendar Events