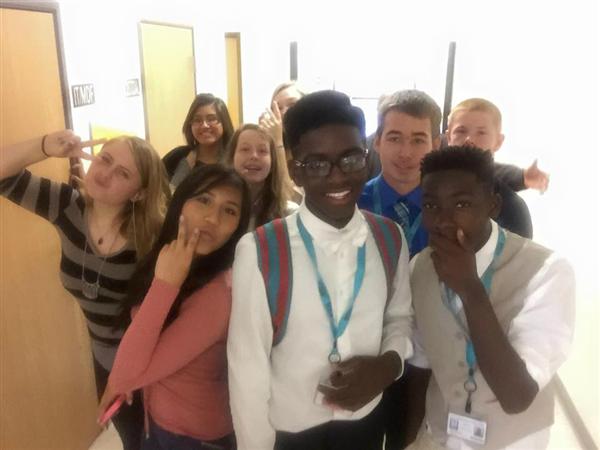 The Pitt County Schools Early College High School opened in the fall of 2015 with a promise of providing students with the opportunity to earn a high school diploma and two years of transferable college credit or an Associate's Degree. Located on the campus of Pitt Community College, the PCS Early College provides a personalized, academically-energized environment at both the high school and college level for students who are first generation college bound and traditionally underrepresented in higher education, particularly in S.T.E.M. fields.

We started with 4 teachers, 4 staff members, 75 students, and 1 small building. This was an exceptional year, where we performed beyond expectations and bonded as a family. This year we have grown by another 5 teachers, 75 students, added classes in Yearbook and STEM, and expanded into the Russell building. We can't wait to see where the next year will take us.

Our school motto is "Different Breeds ... Same Pack".

Our colors are Teal and Black.

We are the PCSECHS Wolves!