Exceptional Children's Department

The Exceptional Children's Department Program of services and staff commits to providing specially designed instruction with fidelity and evidenced based practices to students with disabilities with IEP's enrolled in Pitt County Schools in the least restrictive educational environment.
Latest Guidance from NCDHHS, NCDPI and NCSBE for Reopening Schools

With many questions regarding the reopening of school, please know we are working as quickly as we can, with the guidance we have been given, to get the information out to you in a timely manner. Please refer to the following links to view and familiarize yourself with the guidance school systems have been given regarding reopening of schools. Check your email often for regular updates regarding the Road to Reopening throughout the summer.

Update on Guidance for K-12 Settings
Contact Us!

1717 West Fifth Street

Greenville, NC 27834

Phone: 252.830.4200

Fax: 252.830.4290

Dawn Hester
Good News!
Our Exceptional Children's Department was able to implement some cool technology this 2021-2022 school year for a student who can not come to school. Cameron Bass, Assistive Technology Facilitator, worked with Pactolus School to help a student "attend" his classes via the VGo Telepresence System. Kim Grizzard, The Daily Reflector, wrote a great article about Mason and the robot! Check it out!

Pitt County Schools introduce VGo robot to create presence for students who cannot go to school By Kim Grizzard

Congratulations to Amanda Ellis and Jeremy Draughn for receiving the Educator of Excellence Award at the Conference on Exceptional Children!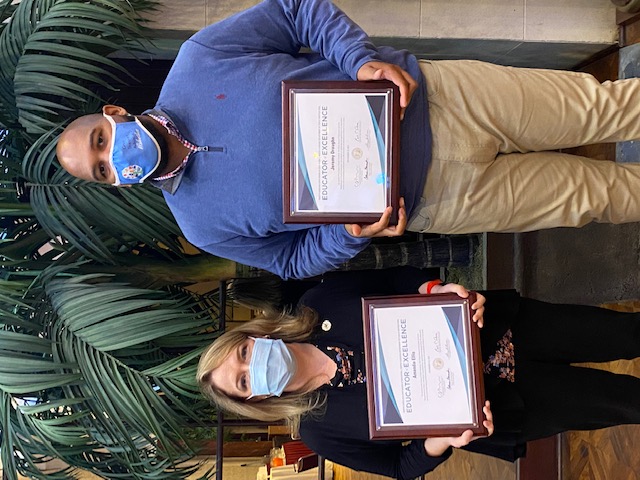 Pitt County Schools Needs YOU!

Consider volunteering as a special education surrogate parent this year. Training is coming up in October. See flyer here for more information.