Welcome to the Health Sciences Academy Page

The Health Sciences Academy is a high school curriculum program designed to expose and prepare students who wish to pursue healthcare-related careers upon graduation. The program is open to any student enrolled in one of the six traditional high schools or the Early College High Schools within Pitt County. Upon graduation, many of our students will continue their education at one of our partner institutions, East Carolina University or Pitt Community College, and pursue a degree in the healthcare field.

Helpful Links:

HSA Statement 6/5/2020

We know 2020 has been such a hard time for our students and families around the senseless deaths of Ahmaud Arbery, Breonna Taylor, and George Floyd. We are all feeling emotions that can be hard to process. If you need someone to talk to or listen to you, please get in touch with our counselors: - Latoira Rodgers (rodgerl@pitt.k12.nc.us) and Holly Wilson ( wilsonh@pitt.k12.nc.us). We want you to know that we at the Health Sciences Academy are here for you and stand against discrimination, cultural biases, and racism. We are looking at ways to integrate empathy and diversity training into our programming so we can do better moving forward. We also support the Pitt County Schools letter distributed on June 3. (Click here to view the signed letter.)

A Message from our Program Coordinator:

It is my pleasure to welcome you to the Health Sciences Academy! Our students are among the best and the brightest within Pitt County Schools. They work hard to balance the demands of their coursework, volunteering, extra-curricular activities such as athletics, academic clubs or groups, drama and band, part-time jobs, and living their own lives. We are continually amazed at what our students accomplish in high school and beyond!

At the Health Sciences Academy, we believe in educating our students in a community endeavor. We are so grateful for the dedication and commitment of our schools, teachers, community partners, students, and parents. Our students' success is your success!

The easiest way to describe the Health Sciences Academy is to talk about the experiences our students have during their time in the academy. Over four years, students will complete at least six courses exposing them to potential healthcare careers. Those courses will also prepare our students who pursue college-level health science programs upon graduation. Our students can participate in job shadowing, mentoring, internships, medical research opportunities, career exploration, and volunteering. Through these experiences, we can accomplish our vision of ...meeting the community's healthcare needs by preparing students for healthcare careers. Through the support of our partners, we can prepare students to enter the healthcare workforce and/or post-secondary healthcare education, which is our mission. Our partner list includes Brody School of Medicine at East Carolina University, Colleges of Allied Health Sciences, Engineering, and Nursing, East Carolina University, Eastern Area Health Education Center, Greenville-Pitt County Chamber of Commerce, Pitt Community College, School of Dental Medicine at East Carolina University and ECU Health.

Thank you for visiting our website! If you wish to learn more about our academy, please contact our office. We would love to hear from you!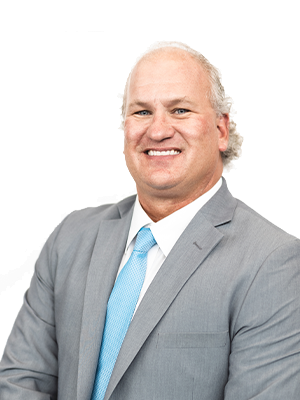 Phone:
Email:
Degrees and Certifications:
Reed Potts

Health Sciences Academy Program Coordinator
Office Phone: (252) 830-5042
Cell Phone: (252) 702-9459
Email: pottsr@pitt.k12.nc.us
Last Modified on September 7, 2023