Return to Headlines
Lenker Earns NCASA Raymond Sarbaugh Leadership Award
Lenker Earns NCASA Raymond Sarbaugh Leadership Award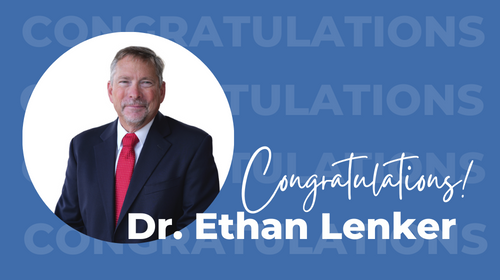 Dr. Ethan Lenker, Superintendent of Pitt County Schools, was awarded the North Carolina Association of School Administrators' (NCASA) 2023 Raymond Sarbaugh Leadership Award on Thursday.

This award, named in honor of NCASA's first full-time Executive Director, the late Raymond Sarbaugh, is given annually to an NCASA member or members who show outstanding leadership in public school service, as well as commitment to enhancing and supporting the efforts of fellow school administrators and NCASA.

With his selection, Dr. Lenker becomes the first PCS Superintendent to earn the honor and immediately follows Dr. Marvin Connelly Jr. (Cumberland County Schools) and Dr. Marcie Holland (Wake County Public Schools), who were co-recipients in 2022.

Since his appointment as Superintendent at PCS in 2013, Dr. Lenker has implemented many programs and initiatives with a particular focus on personalizing the educational experience for every child. Highlighting the district's new programs under his leadership include the creation of a model Advanced Teaching Roles curriculum, the inception of two Early College High Schools and the development of numerous STEM labs throughout the district's schools, two of which recently earned North Carolina STEM Schools of Distinction designation.

Dr. Lenker was named as the Northeast Regional Education Services Alliance (NERESA) Superintendent of the Year last year, which marked his third regional honor during his time at PCS and fourth overall in the state of North Carolina. He was unanimously selected by fellow superintendents from 17 school districts and has served as Chair and Vice-Chair of the Superintendents' Council, providing a wealth of experience and counsel to new district leaders in the northeast - a region that has seen much turnover within the superintendent ranks.

Before his appointment at PCS in 2013, Dr. Lenker served as superintendent in Sampson and Jones Counties, and currently ranks as one of the longest serving superintendents in North Carolina.