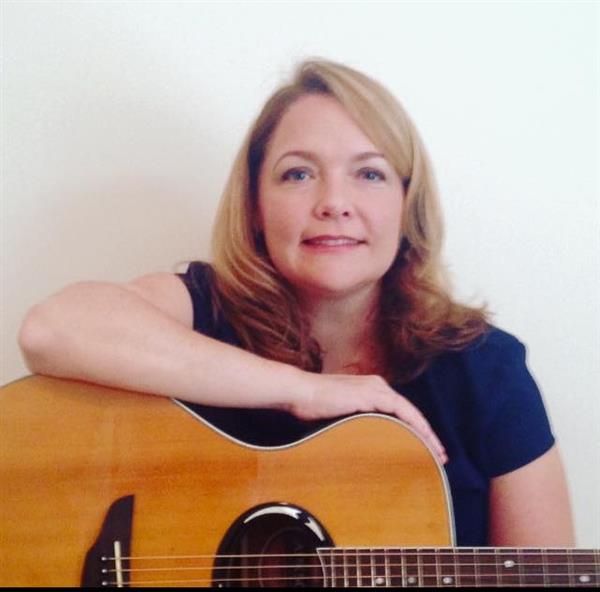 Phone:
Email:
Degrees and Certifications:
What is Music Therapy?
Music Therapy is the clinical and evidence-based use of music interventions to accomplish individualized goals within a therapeutic relationship by a credentialed professional who has completed an approved music therapy program. (American Music Therapy Association definition, 2011)
Amanda
Ellis

is a board certified music therapist and works with our low-incidence populations. Amanda uses music as a strategy to support students with disabilities in attaining non-musical goals and skills necessary for their educational program.
Using a group music therapy model, Amanda provides support to classroom teachers and students and their educational curriculum through songs, activities and multi media presentations.
Music Therapy group sessions allow for various modes of instruction and serve the educational needs and unique learning styles of students in an engaging way. Students receive many opportunities to demonstrate knowledge, mastery and generalization of skills.
Hello!

While the coronovirus has us all out of school, we can still sing and learn!

I welcome you to visit my YouTube page where you can surely find something to sing about! Many of these songs are tried and tested in the classrooms and your students will more than likely recognize a few of them.

In music therapy, we work on a variety of skills as well as our academic content. We sing about letters, numbers, shapes, plants and much, much more.

Click on the link below to visit my YouTube page. Stay healthy and well!
Students love playing instruments during music therapy sessions! Students get the opportunity to work on fine motor skills, following directions and impulse control in a fun way.
Academic skills and information are reinforced during music therapy sessions. In this song, students are learning about community helpers. The students are also increasing their attention span and attention to task as well as responding to a musical cue before the question, "What would I do?"
During music therapy sessions, we use music to reinforce social and behavioral goals. In this video, students are presenting a song written for the book, Hands are not for Hitting by Martine Agassi Ph.D.
Students in Ms.Joyner's classroom at Ayden-Grifton high school high school are learning to play "Jingle Bells" with resonator bells.

Students are quickly learning how to read a color chart that corresponds with the colors of each resonator bell. Students practice following directions, turn taking and joint attention during this activity.
Last Modified on July 29, 2021