Black Floor Tile Glue

Through the years we have had complaints about discolored areas and/or black "moldy like material" seeping around edges of floor tile. This substance is the older, black, petroleum-based glue used to adhere the floor tile to the concrete foundation. The glue over time can emerge through the tile itself causing discoloration on the surface or it can seep up to the surface at the edges of the tile. In some cases the tile will appear to be blistered. The glue is sticky and will smear and collect dust/dirt giving a moldy appearance.

Facility Services has had several tile contractors look into why this is occurring. The possible responses are: (1) the age and wear of the tile/glue in combination with the amount of water and/or chemicals used to clean floor tile and (2) that some areas where new tile is being applied on top of old tile the new yellow water-based glue is reacting with the older black petroleum-based glue breaking down the old glue.

The black petroleum-based glue is an aesthetic issue, but causes no immediate concerns.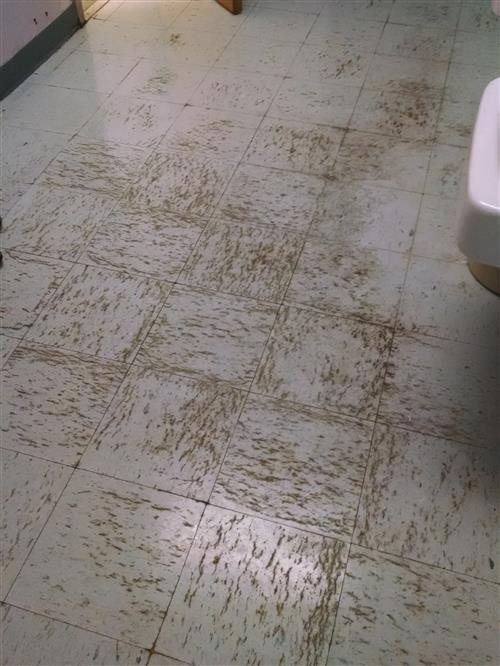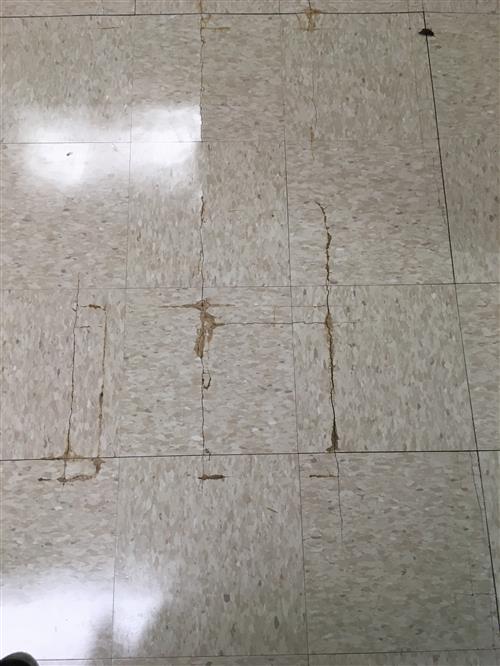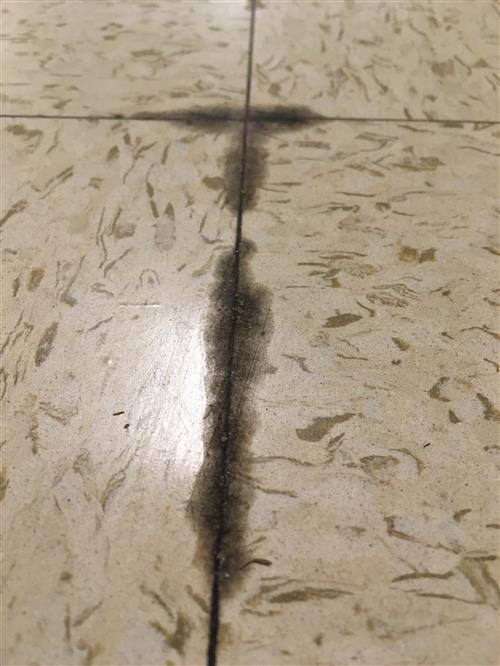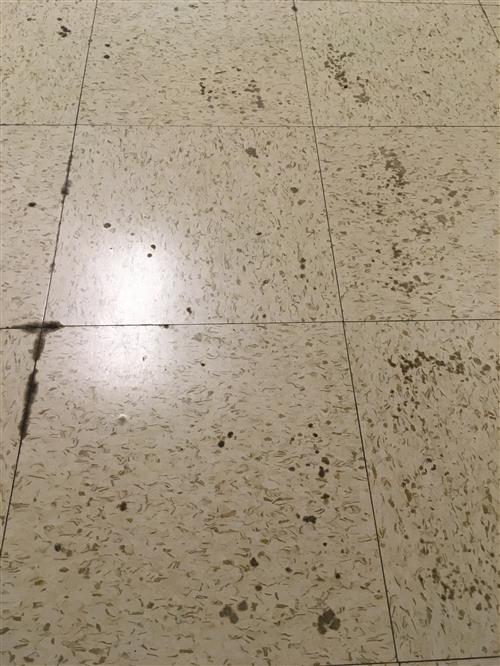 Last Modified on August 9, 2021